Interacting with others while surrounded
by green space is a real thrill.
Indulge in nothing but the luxury of time.
Okuyambaru no sato.
Experience a free-and-easy stay,
surrounded by greenery in an abundance of nature
Just 10 minutes by car from Hedo Cape! At the northern tip of Okinawa's main island, stands this Okinawan-style cottage.
All rooms have their own kitchen, so you can enjoy a leisurely stay at a pace that suits you. The rooms also have a terrace for BBQs.
This option is perfect if you:

・Want a longer stay where you cook for yourself, because a kitchen with appliances is provided.
・Want to bring your own food and have fun cooking and partying with friends or family.
・Want to enjoy your time surrounded by nature to the fullest.
Yambaru National Park
Yambaru National Park is located in northern Okinawa and was designated Japan's 33rd national park on September 15, 2016. With one of the country's largest subtropical laurel forests, Yambaru National Park is a reflection of how the Ryukyu Islands were formed.
The historical background of these islands has created a diverse natural environment, home to the rare Okinawan Rail bird, and many other indigenous and rare plants and animals. Also, there are limestone cliffs, natural karst limestone formations and mangrove forests.
The expansive subtropical nature of Yambaru National Park provides park users with the chance to interact with Mother Nature by setting the stage for numerous leisure pursuits, such as visiting scenic spots, hiking, canoeing, animal spotting or just taking a drive.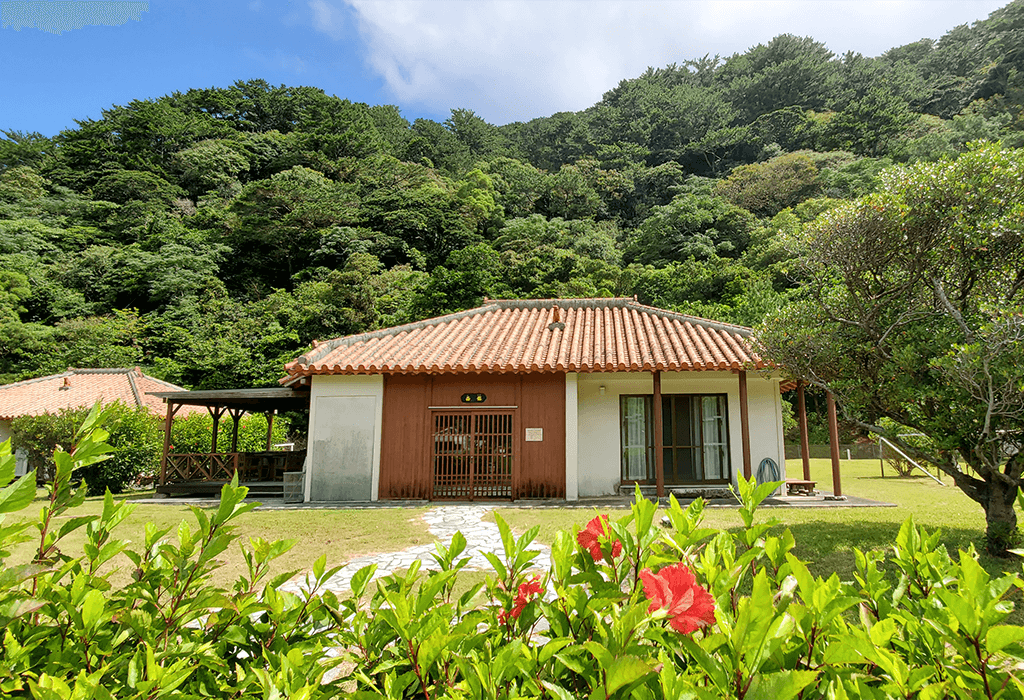 Stay in an Okinawan
old-folk-house style cottage Guest rooms
Taking inspiration from Ryukyu architecture, we have built 6 Okinawan old-folk-house style cottages. Please select a room that can accommodate the number of people in your group.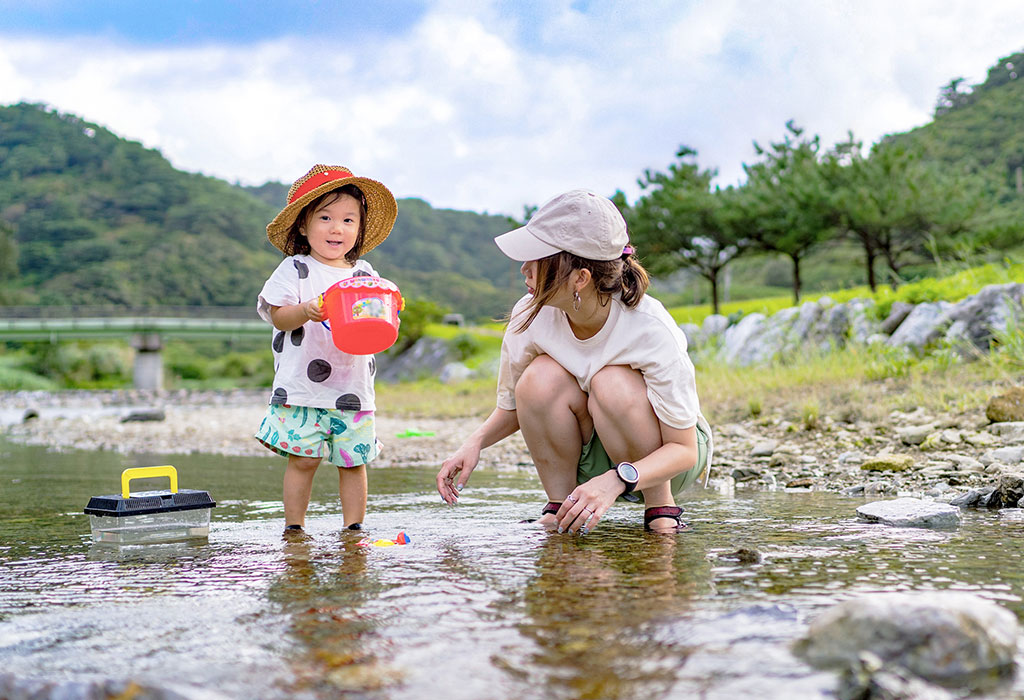 Fun activities in subtropical nature
Take a stroll through the forests that are home to the rare Okinawan Rail bird, and enjoy observing the other living creatures that live in the forests and streams.
Facility guide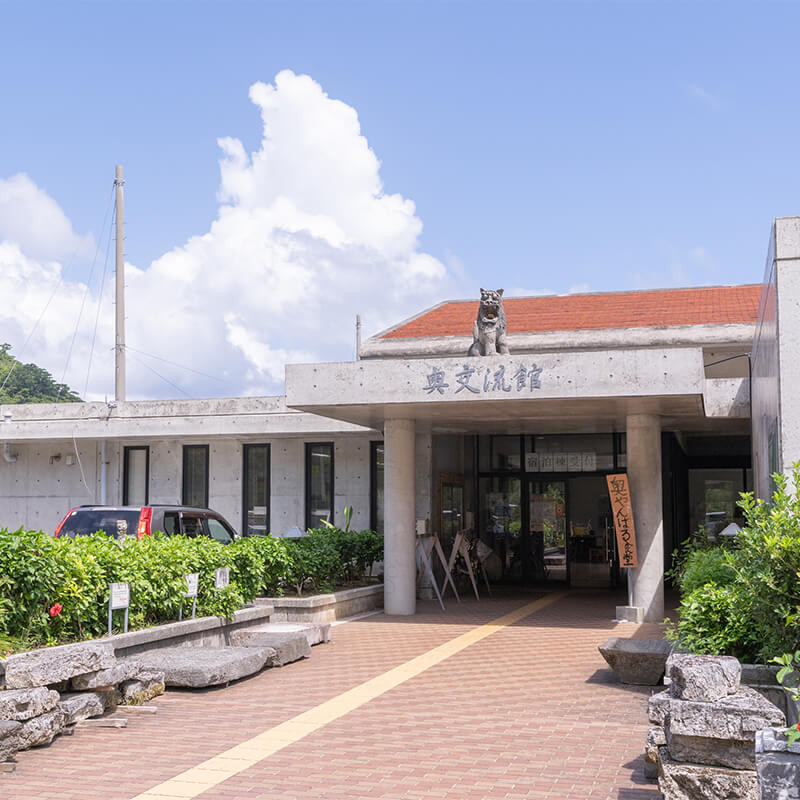 Center for Interaction / free space

The front desk for checking in and out is located within the (Okuyambaru no sato) lodging facility. Wi-Fi is provided in the facility and guests can use the library corner to work remotely or plan out their trip.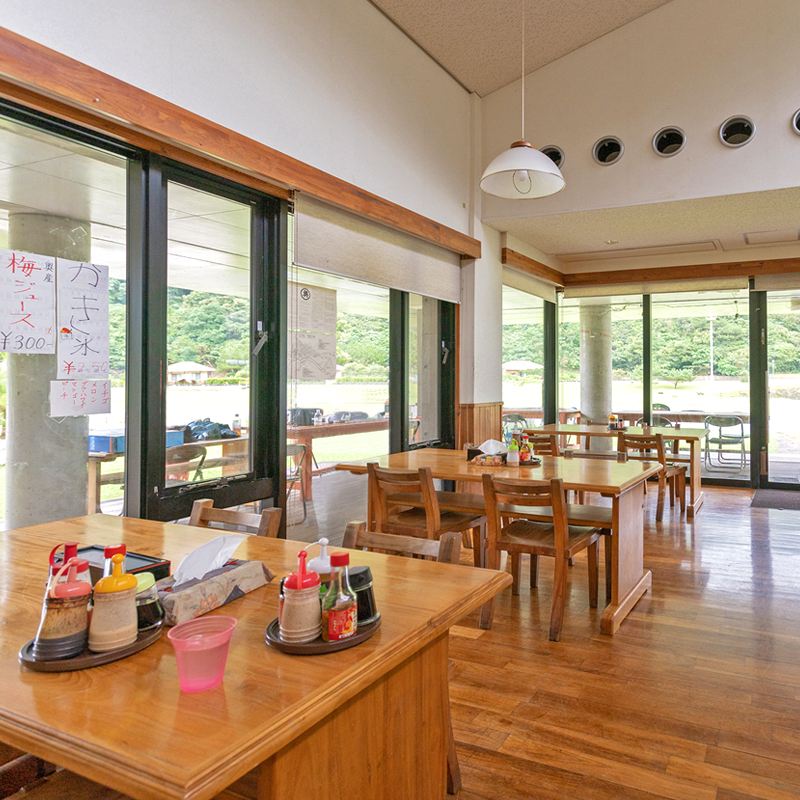 The Oku Yambaru Shokudo Restaurant

This restaurant is located inside Okuyambaru no sato's Center for Interaction. Please stop-by if you are driving past, and enjoy a meal while taking in the views of the nature in Yambaru.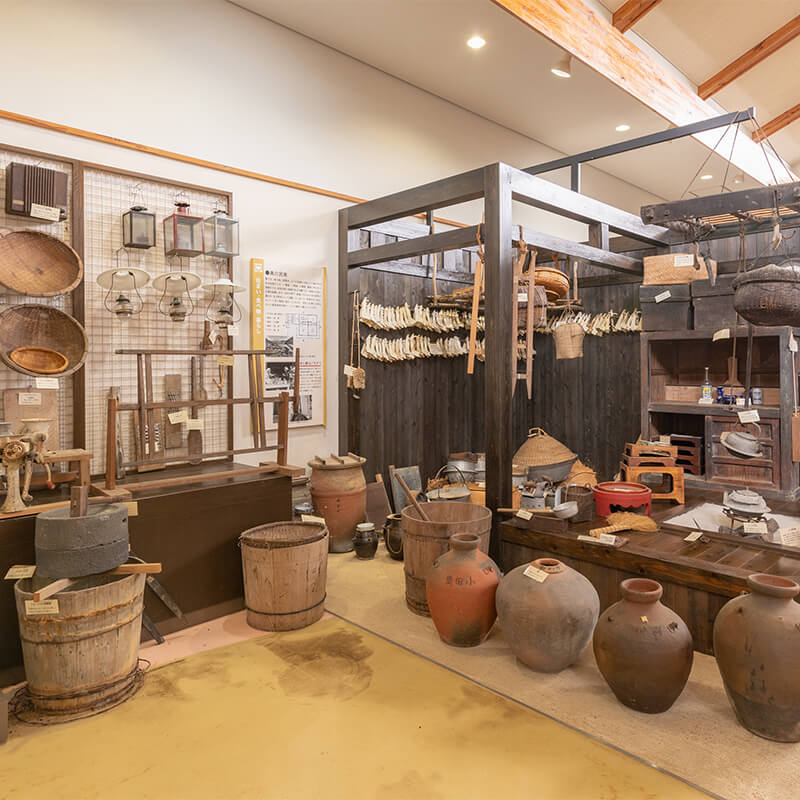 The Folk Culture Museum

At the Folk Culture Museum you can experience the history, culture and cooperative sprit of the Oku area. Various old everyday items, big and small, are on display. Other exhibition display panels feature Oku's traditional events and landscape photographs from through the ages.
How to get to
Okuyambaru no sato?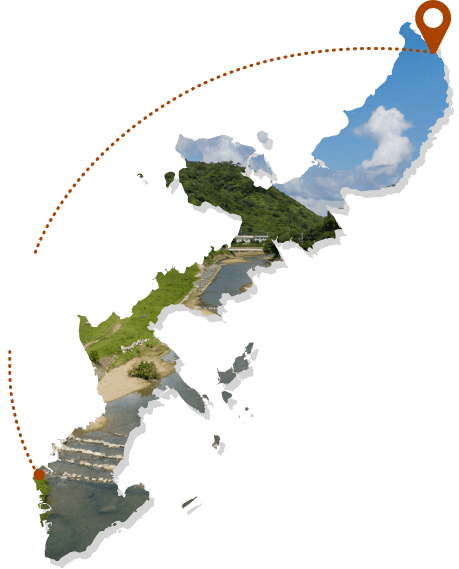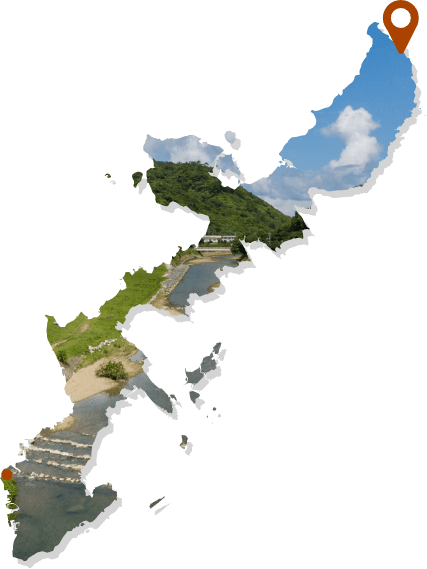 Naha Airport
Okuyambaru no sato

2.5 hours by car
from Naha Airport
(Take Okinawa expressway from Naha IC to Kyoda IC. Then take National Route 58)
OKINAWA